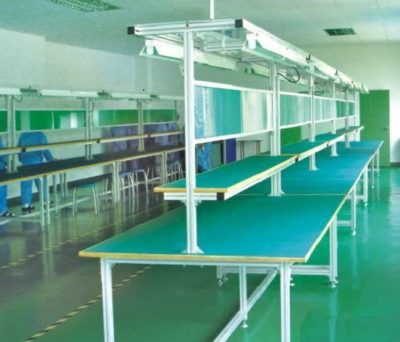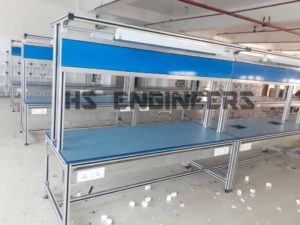 HS Engineers is sole leading manufacturer & supplier of wide range of workstation and workbench manufacturer in India. We produce robust and rigid workstation and workbench supplier in India for all industries.
Our workbenches are adaptable and flexible which can be loaded with up to 1500 kg. We have variants in workstation and workbench in India such as mobile workbench, portable workbench, drawer workbench, steel workbench, heavy duty workbench, industrial workbench, assembly workbench. Portable and mobile workbench are the workbench with wheels. Drawer workbench are the workbench with drawer which has multiple choice of drawer with partition and divider.
Assembly workbench or assembly table is one and the same. It is widely used for light duty purpose which has roller tracks for sliding the bins. There are very rare professional in industrial table, worktable and assembly table manufacturer and suppliers in India. We also provide electrical workbench used in electrical industry, such are with ESD mat workbench and workstation.
As we offer wide range options, each and every workbench and workstation can be essentially equipped in a space-saving method.
It possible due to the high material quality as well as rigid welded joints which supports a heavy duty work which is everyday use in the workshop and production without any obstacles on workbench and workstations.
Types
Pipe & Joints fabricated Assembly work tables
Aluminum Section fabricated Assembly work tables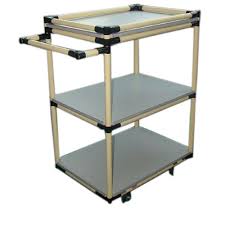 Special Features
Robust and rigid steel structure.
Workbench legs made of 1″ dia Plastic Coated Pipes
Workstation top made out of 19 mm thick Top laminated MDF Board