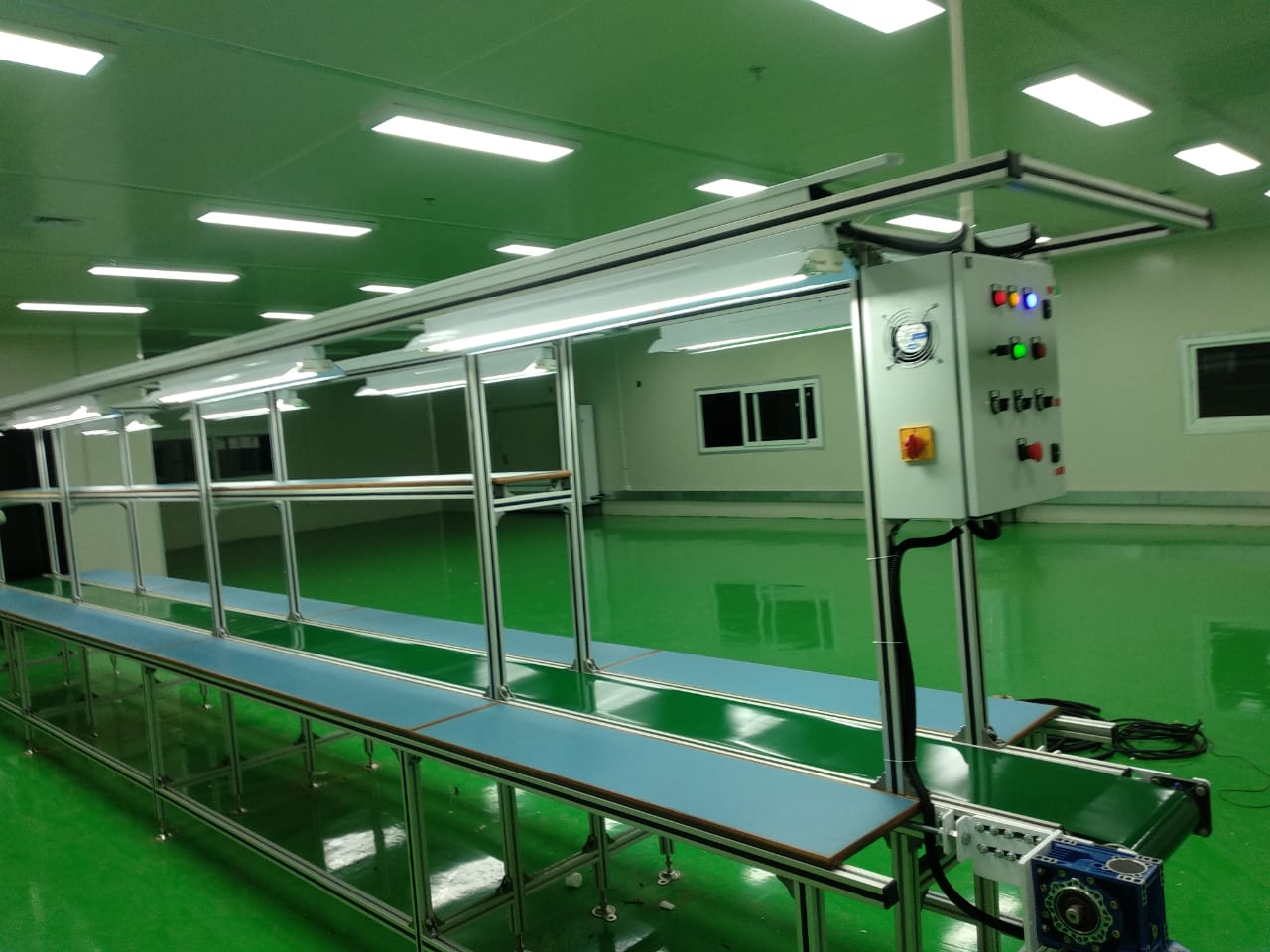 Assembly Line Belt Conveyor are used to transfer goods from one bay to another reducing manpower. Assembly Line Belt Conveyor are installed for systematic assembly of components. We design Assembly Line Conveyors considering various requirements of the clients such as a number of operations, time cycle of each operation, etc.
These Assembly line conveyors are used to assembly of all type of mobile phones, assembly of charges, assembly of TV etc..
Assembly line Belt Conveyors
Aluminium Section Belt Conveyor
Assembly line belt conveyor are light weight in structure with good strength, Corrosion resistance & this conveyor is widely used in Electronic parts assembly industries. These conveyors are costly as compared to MS.
MS Structure Assembly Conveyor
These conveyors are having powder coated MS Pipe Structure & heavy in weight. These type of conveyors are cost effective than of Aluminum Structure Conveyors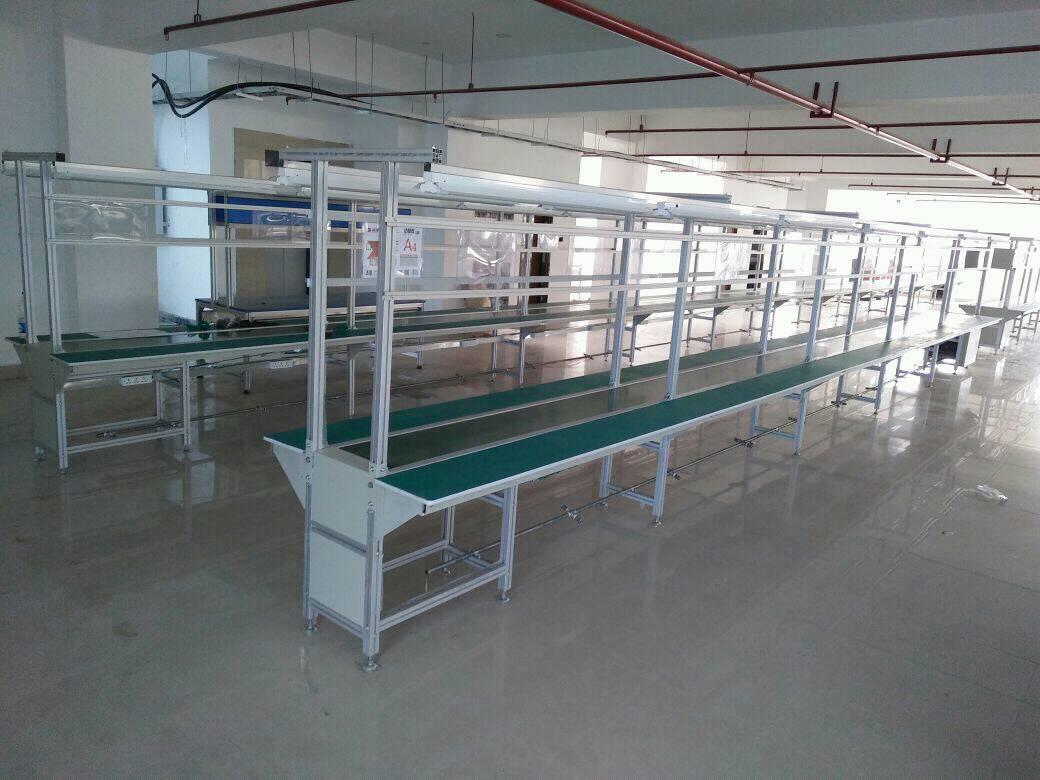 Mobile Phone Assembly Conveyor
Charger Assembly Line Conveyor
Power Bank Assembly Line Conveyor
Tablet Assembly line Conveyor
Microwave Oven Assembly Line
Stablizer Assembly line Conveyor
Home Appliances Assembly Line Conveyor
MS Powder Coated Structure
Aluminium Section Structure
Both Side working Bed
Pneumatic Line
Top woking Shelve
Foot Rest
Reflector Lightnings
Tool Holder
ESD hand Band
Power Sockets