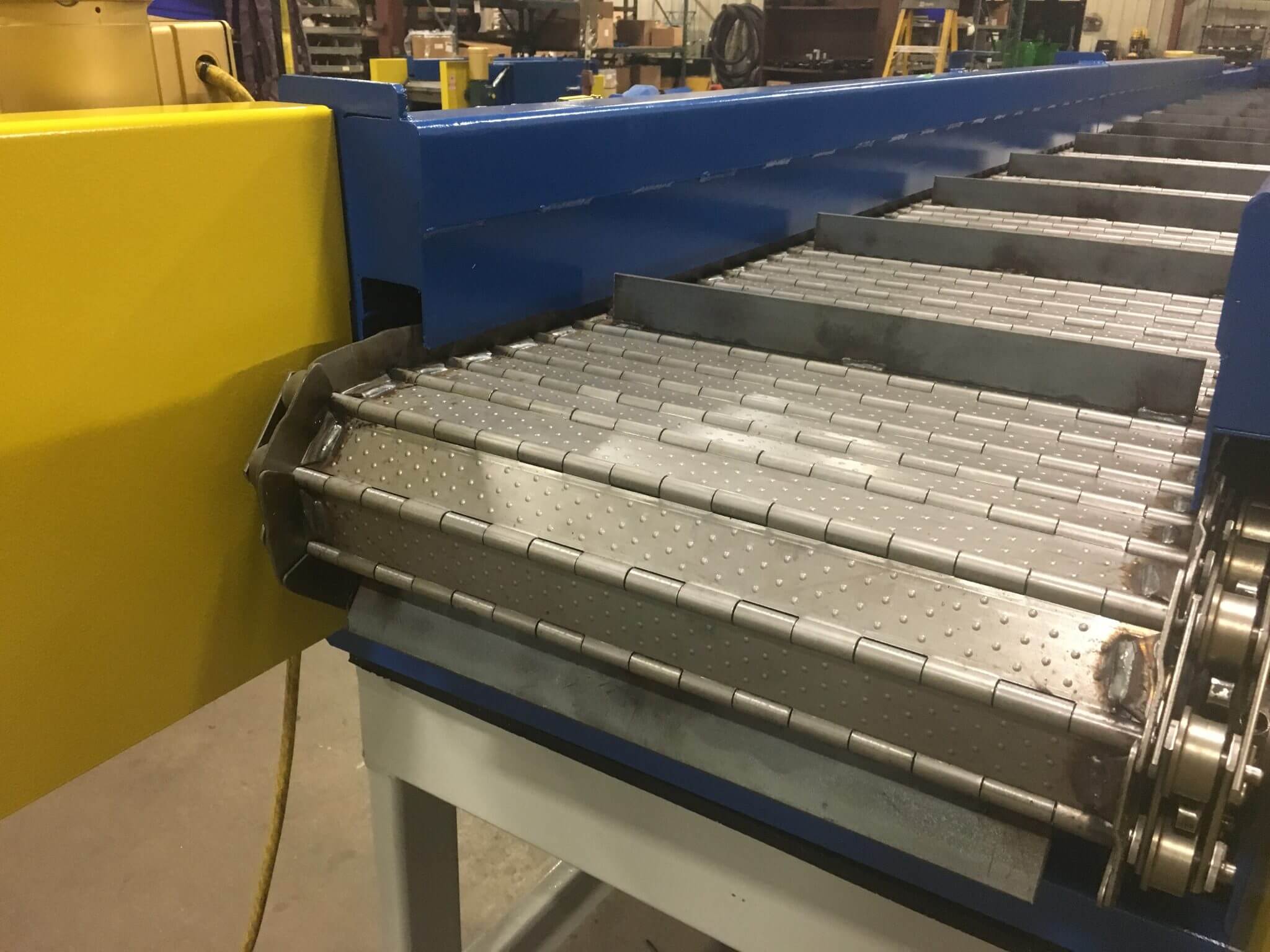 Slat conveyors
Slat Conveyors are used in horizontal conditions and operate at relatively slow speeds. Slat conveyors are typically used to move items that are not generally conveyable on rollers or belts, due to irregular shapes or bottom conditions.
Slat conveyors can also be used in assembly operations by modifying the slats to accommodate assembly fixtures.
Slat conveyors are ideal for assembly line or production applications where a flat carrying surface is desired. The slats are higher than the side frames, allowing accessibility to load or unload from either or both sides.
Slat Conveyors are useful in applications such as transporting, assembling, conveying hot oil parts, or conveying parts through heat drying processes. Pallets can also be easily loaded or unloaded from either sides with a forklift.
With rugged welded construction, these slat conveyors have an abrasion/impact resistant load track for extended track life. A flat conveying surface and a grooved upper track to guide chain and slats make for easy modification for fixture attachment.
We specialize in designing and integrating custom conveyor solutions to meet your needs—and budget.
Slat Conveyors
Slat Conveyors uses:
For 02 wheelers motorcycles, bicycles, scooter, scooty Assembly lines
For Hot forging parts
For Oily parts conveying