Inclined Belt Conveyors helps in lifting the product from a lower level to a Multihead / linear scale mounted on top of a bagging machine. These conveyors come with vibratory hoppers that can store product in bulk and slowly meter the required amount of product on the belt. Height and width of the conveyors can be customized to meet the requirements of the bagging machine and weigher.
There are variety of Inclined Belt Conveyors, for shifting Boxes, Raw loose material etc.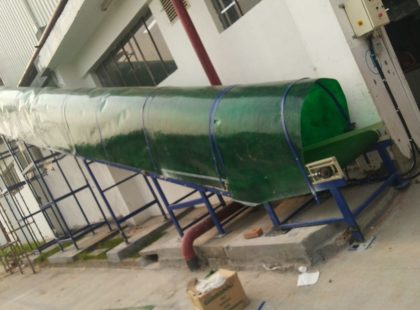 Wide range of Inclined Belt Conveyors
Various type of belts are available including rubber belts, plastic belts, cleated plastic belts and cleated rubber belts. Inclined conveyors can be mounted on casters or railings to move for easy sanitization. The Inclined Belt Conveyor is an excellent option for wet products including vegetables, fruits, IQF frozen products as it has a plate at the bottom to collect all the dripping water. It can also be used for dry or pre-packaged products as well.
Heavy duty drive chain system
Customized design
Cleated conveyor belt with 2-inch side skirt
Variable speed
Inclined Belt Conveyor Types
Rough Top Inclined Belt Conveyors
Cleated Inclined Belt Conveyors
Sidewall Cleated Belt Conveyors for loose Material
Z Type Inclined Belt Conveyors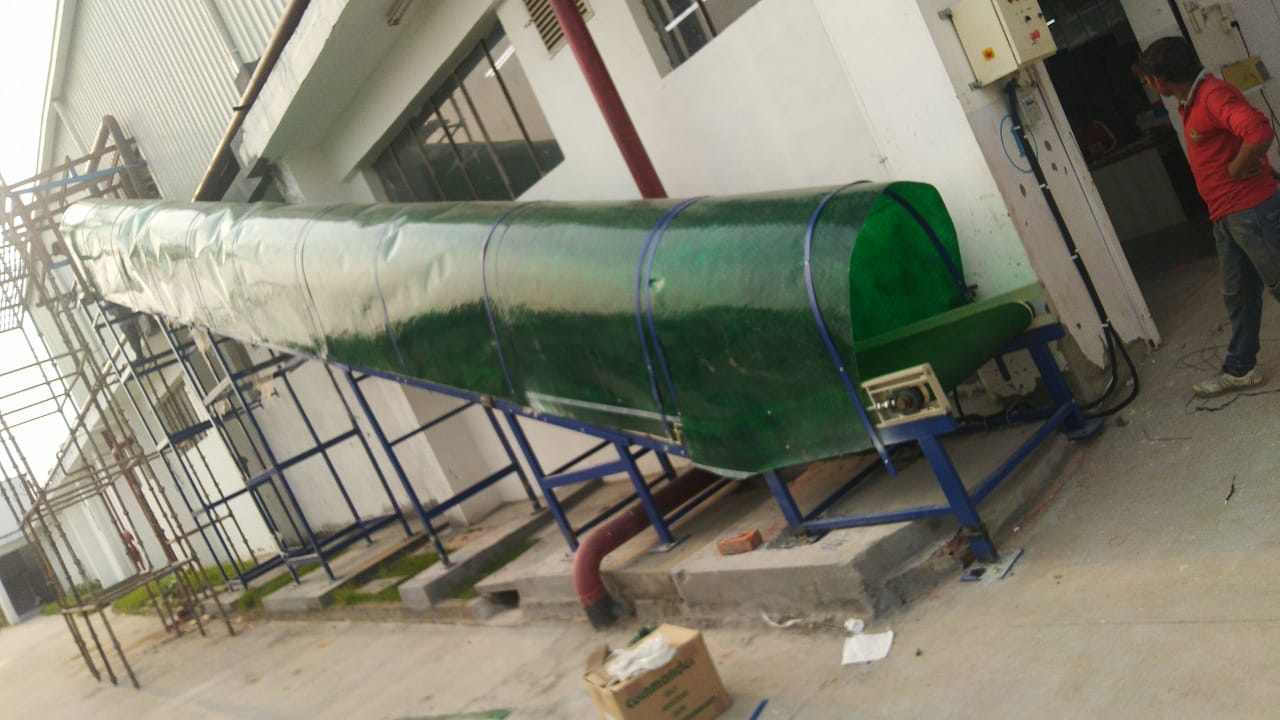 Plain & Rough Top Inclined belt conveyors are widely used to shift or lift Boxes, Cartons or any solid/hollow shape material to or from ground floor to other floors. Ex Packaged boxes movement from Factory floor to Warehouse floor.
Cleated Belt Conveyor usage will be same of Flat Belt Inclined Conveyor but inclination is more than 24 degree. In higher angle inclined conveyor material will pulled back, So to hold that Cleats will be fixed on belt to easily lift the material
Sidewall Inclined Belt conveyors are used to lift loosy material like grains, Powder, pulses, rice etc so that material woll not fall back from side of conveyor belts.