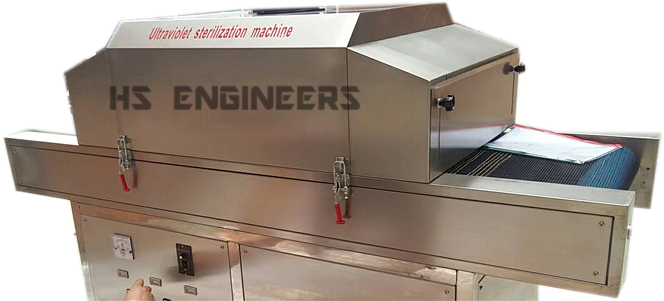 we offer our clients ultraviolet sterilization Belt Conveyors to ensure safe work cultures. This system directly targets airborne and surface pollutants, utilizing UV light waves to strip away 99.999% of all unwanted bacteria quickly. Through radiation treatment, companies can remove impurities, reduce cross-contamination concerns, and enhance overall food quality.
UV sterilisation Belt Conveyors serves as a counterpoint to traditional chemicals and scrubbing agents. It safely and efficiently responds to all moving contaminants (which typically come from HVAC ducts , Contagious diseased Person Contact, Air Borne disease), eliminating them before they can attach to food. Through this, UV sterilisation Belt Conveyors combats issues of food poisoning – helping to bolster the wellness of the general public. It delivers anti-microbial protection and improves overall enzyme production (which allows produce to defend better against mould, viruses, and other shop-borne issues).
UV sterilization Belt Conveyor equipment offers greater production responses for every company – promoting health and value for all. Contact us today via our online form. We'll promptly respond to any questions or concerns.